Jennafer Grace is a handmade clothing line from San Diego. Limited edition runs feature carefully selected textiles combining luxury with comfort.
Style & Quality

JG items are carefully designed with confident, eclectic muses in mind. All garments and accessories are hand crafted with the intention of being worn and loved for many years to come. 

100% Handmade

1. All items are handmade in San Diego with love.

2. Limited edition fabric runs create a constant flow of new and exciting pieces.

3. JG is proud to offer wholesale to vendors with shared perspective.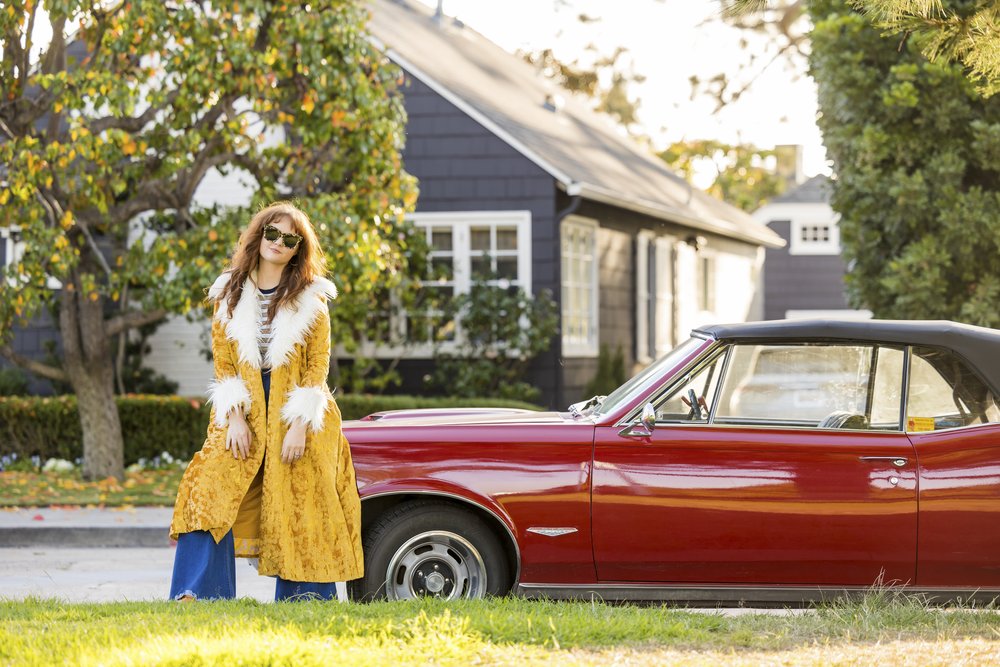 About the Designer
Jennafer Grace is from San Diego, CA. Inspired by outlandish vintage and cinematic style, she believes that people of all ages and sizes deserve to feel beautiful.
After working in the vintage & fashion industries, Jennafer realized that the most impactful shapes often lacked important factors: comfort and versatility. It is her mission to create beautiful items that stand the test of comfort, travel and last a lifetime.
"Authentic Jennafer Grace® clothing is available in our Official store, Etsy, the Jennafer Grace app as well as via wolfandbadger.com and our official licensed retailers. Here at JG, we're committed to combat the unauthorized production and sale of our merchandise. Counterfeit merchandise deceives consumers and deprives them of the world-renowned JG quality that our brand ensures. Since counterfeit merchandise does not undergo our rigorous inspection and testing processes, it does not meet our high standards. To combat counterfeiters, JG aggressively enforces all legal protections in conjunction with law enforcement offices and pursues both criminal and civil legal actions when necessary."

"This "Site" includes all affiliated sites, mobile apps, and social media pages. The text, Trademarks, logos, images, graphics, photos, video files, application functionality, or any other digital media, and their arrangements on this Site ("Content") are all subject to patent, copyright, trademark, and other intellectual property protection. Content may not be copied for commercial use or distribution, nor may Content be modified, processed, or reposted to other websites. Access to and use of this Site are solely for your purchase/use of JG products and/or services for personal use, information, education, entertainment, and communication with JG. You may download, copy or print the Content of this Site for your personal, non-commercial use only. No right, title, or interest in any of the Content of this Site is transferred to you as a result of any downloading, copying, printing, or use of this Site. Except as expressly provided for herein, you may not modify, create derivative works, copy, redistribute, publish, transmit, display, or in any way exploit any content or material from this Site without express written permission from us and, if applicable, the respective copyright owner."

"Unless otherwise indicated, the Site is our proprietary property and all source code, databases, functionality, software, website designs audio, video, text, photographs, and graphics on the Site (collectively the "Content") and the trademarks, service marks, and logos contained therein (the "Marks") are owned or controlled by use or licensed to us, and are protected by copyright and trademark laws and various other intellectual property rights and unfair competition laws of the United States, foreign jurisdictions, and international conventions."